Description

"Three of a kind" – Three bottles of Traditional Balsamic Vinegar of Modena P.D.O. (Protected Designation of Origin) "Extravecchio" (Extra old) aged at least 25 years. The 100 ml bottle together with a doser cork, the booklet with recipes and suggestions, are contained in an elegant box.
Table mat (20,5″ x 15″ approx.) – Our screen-printed  cotton placemat, illustrated by Irene, tells the story of  Traditional Balsamic Vinegar of Modena from the vines to the bottle.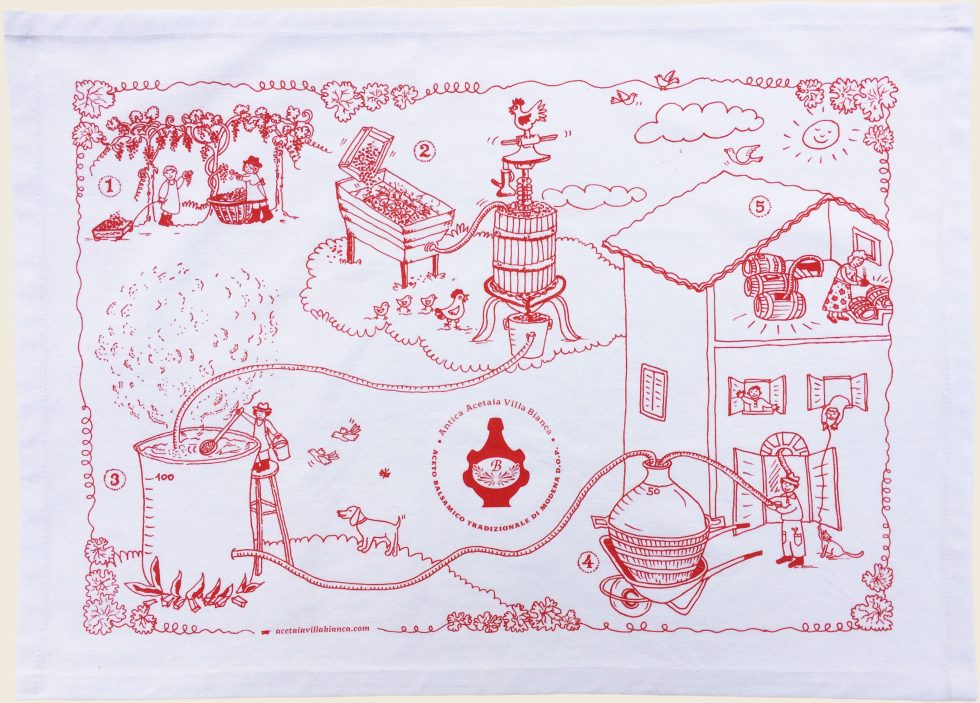 Si consiglia di utilizzare il prodotto di 12 anni di invecchiamento per condire: i primi piatti come risotti e zuppe di farro o orzo; le verdure fresche e le salse verdi; le torte, le pizze salate, le frittate; sulle uova (strapazzate, sode, al tegamino, alla coque, in camicia, ecc.).